The Eastern Iowa Airport (CID) is holding its inaugural State of the Airport event May 23, featuring a keynote speech from nationally-recognized aviation consultant Michael Boyd.
Boyd is president & CEO of Boyd Group, International, Inc., based in Evergreen, Colo. After working for years in the airline industry, Boyd co-founded the group more than 30 years ago. Under Boyd's direction, the company has an enviable record for forecasting and trend analyses.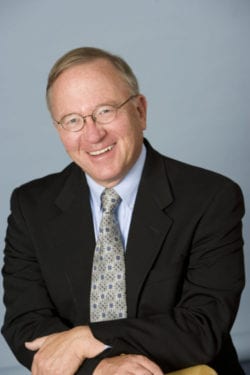 Boyd has accomplished projects and assisted CEOs at airlines including Southwest, US Airways, Delta, and American, as well as international carriers. In addition, he has presented testimony to Congress on a number of aviation issues.
Along with Boyd's keynote speech, attendees will hear from Airport Director Marty Lenss about CID's recent achievements as well as learn about challenges facing the aviation industry – including CID.
The theme for the program is "Propelling the Regional Economy."
"Air service is one of the top three things that business leaders and site consultants look at when considering business expansion or location," Lenss says. "Workforce, taxes and air service are always at the top of the list. We want to take this opportunity to, first, thank the regional community for their support of CID. In addition, we would like to enhance the community conversation on opportunities to sustain and grow air service and how the airport fits into the regional economic development strategy."
The event is being held at the Alliant Energy hangar, 9410 Shepard Court SW. Doors open at 7 a.m. for networking and breakfast, the program begins at 7:30 a.m. and will end by 9 a.m. Cost to attend is $25 per person.
Seating is limited, but there are spots still available for those interested in attending. Registration online at goo.gl/EzHyyJ or by contacting Pam Hinman, CID director of marketing and communications, at p.hinman@flycid.com or call 319.731.5719. Registration deadline is May 18.